Goodness Grains' 20,000 sq ft purpose built, dedicated Gluten Free facility is one of the largest gluten free bakeries in Ireland and UK. The BRC 'AA' graded facility has extensive on site freezing capabilities and as part of its recent expansion phase, has implemented a full traceability system.
Our product range comprises Gluten Free Breads (loaves, bagels, 2 pack slices), Muffins and Baked Goods (cakes, scones, tartlets). Our entire range is available in formats suitable for both Retail and Foodservice. Listening to our consumer needs drives our new product development and it allows us to bring new unique products to the category such as our Viennoiserie range of Gluten Free Croissants and Danish Pastries. All products are certified to < 5ppm Gluten. Customer profile is split 51% Retail and 49% Foodservice with 32 % of total volume attributing to Own Label products, currently exporting to UK and Europe. The company employs 28 people currently.
Goodness Grains' commitment to sustainable production is enforced by its verified membership of Bord Bia's Origin Green Sustainability Programme.
Goodness Grains' range tailored for your business
Full Range of Gluten Free Bakery Products.
Individually Wrapped – this avoids cross contamination and assists with portion control.
Unique Products – Gluten Free Croissants and Danish Pastry range, 2 Slice Pack Breads.
Manageable case sizes (average units 24).
All products available Frozen assisting in continuous supply.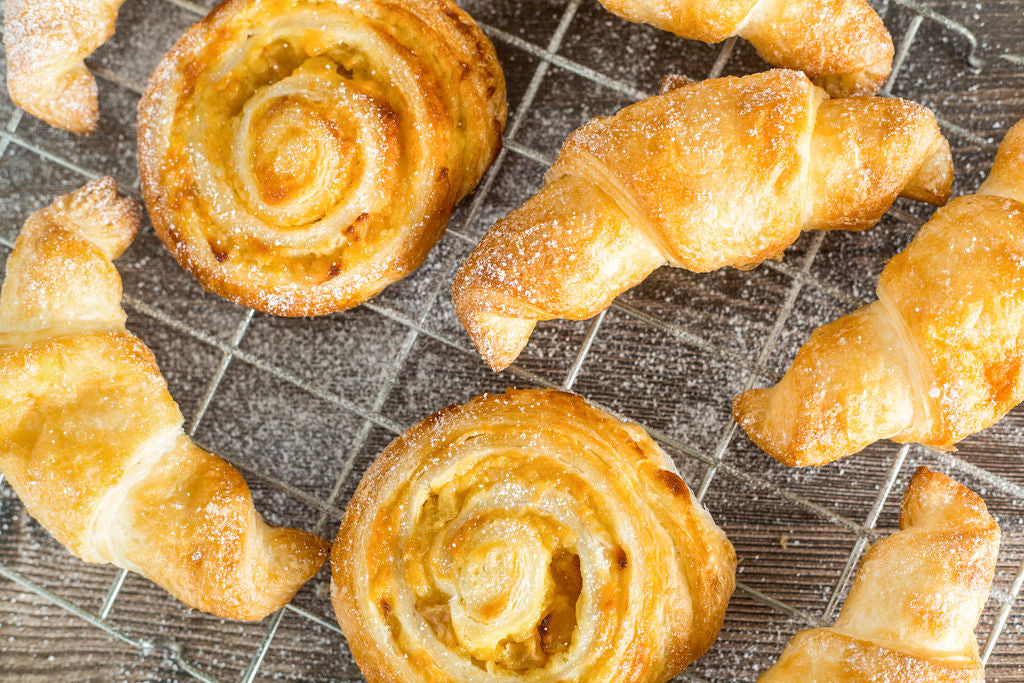 Production Capabilities
Bread Loaves, Rolls & Bagels
Viennoiserie
Gluten Free, Dairy Free & VEGAN
Muffins and Cake Slices
Quality and Safey
Manufacture < 5ppm gluten
BRC AA Certification
World standard supplier accreditation system – full traceability
RSPO Certification
SEDEX Member
Multi-lingual Labelling Capability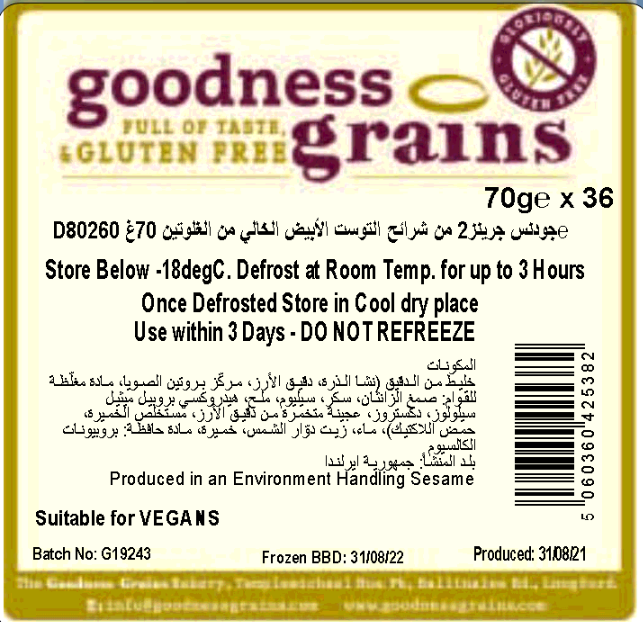 Arabic
German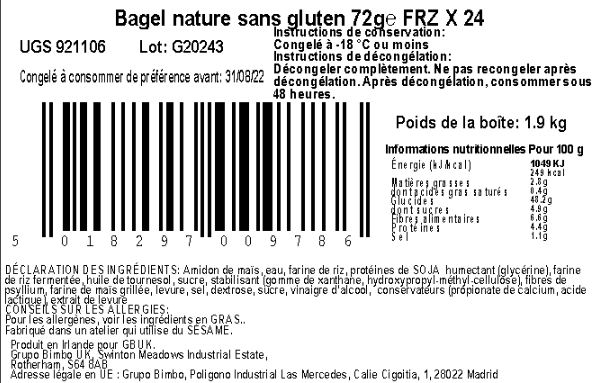 French
For further information
PLEASE CONTACT US